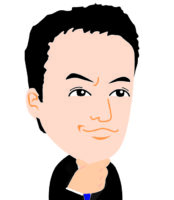 Junior Partner / Patent Attorney

Hiroshi Hayashi
Junior Partner / Patent Attorney
Hiroshi Hayashi
When I write a patent application, I try to do the following.
1.The matter proposed by the inventor is considered to be one of several embodiments within the scope of the invention, and the embodiments are considered as hints, and other embodiments are considered, and the concept covering all embodiments is identified, and to give sufficient breadth and depth to the invention.
2. Anticipate the examiner's notice of reasons for refusal and make it easy to respond to the notice of reasons for refusal.
3. Enable the creation of patent rights that can be used in situations where patent rights are used.
There is no end goal in the improvement of technology and services. We aim to grow day by day and always provide the best services.

Technical Area  Specialized Fields

Mechanical engineering

Academic Career

Graduated in Inorganic Materials, Nagoya Institute of Technology

Professional Career
Joined an industrial machine manufacturer in 1985

Engaged in the development of ceramics processing technology from 1985 to 1991

Joined an electronic parts manufacturer in 1991

Engaged in the development of ceramics processing technology from 1985 to 1991

Joined a domestic patent firm in 2009

Patent Firm Shinmei Century in 2009

Registered as Patent Attorney in 2010 (16880)

Promoted to Group Leader in December 2012

Appointed as a junior partner of Patent Firm Shinmei Century in July, 2009


弁理士会委員・所外活動等
〔日本弁理士会活動〕
平成23年度
特許委員会 委員
東海支部 特許委員会 委員
東海支部 知的財産支援委員会 委員
平成24年度
特許委員会 委員
東海支部 特許委員会 委員
平成25年度
研修所 運営委員
東海支部 特許委員会 委員長
平成26年度
研修所 運営委員
東海支部 特許委員会 委員
平成29年度
東海支部 東三河委員会 委員
平成30年度
東海支部 東三河委員会 委員
令和1年度
東海会 広報企画委員会 委員
令和2年度
東海会 広報企画委員会 副委員長
令和3年度
東海会 広報企画委員会 委員