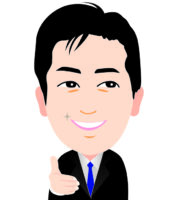 Chairman, Representative Partner / Patent Attorney

Naohisa Kaneko
Chairman, Representative Partner / Patent Attorney
Naohisa Kaneko
In July 2022, I took the opportunity of the change in the name of the firm in accordance with the revision of the Patent Attorney Law and my 60th birthday to step down from my position as the president of the firm, which I had held for 27 years, and assume the new position of the chairman. Intellectual property services require long-term support, and continuity as a patent attorney corporation (patent firm) involved in such services is a major responsibility. The name of our firm "Century" is a declaration of this intention, and I have taken it upon myself to follow it. As Chairman, I will continue to support Director Mr. Hashimoto from behind the scenes.
There are two things I think of as the chairman.
First, it is true that we will continue to be a comprehensive office for intellectual property rights (industrial property rights) in this region. I will continue to be a patent firm (patent attorney corporation) that handles not only patents and trademarks, but also designs, utility models, and foreign applications. I believe that "Shinmei" has a role in undertaking a wide range of intellectual property operations not only in Japan but also in foreign countries, such as not only filing applications to obtain rights but also conducting searches to determine whether rights can be obtained, whether they can be implemented, providing information, filing oppositions, various trials, expert opinions, warnings, litigation, etc. This is because the lack of one of these supports will make the protection of intellectual property in this region inadequate. This requires a certain amount of office size and the ability of the people that make up it. I will continue to support Director Mr. Hashimoto in maintaining and improving this structure. We will continue to make every effort to ensure that IP activities in the region can be adequately carried out.


Second, we utilize intellectual property.
We have applied for a patent, but…. In many cases, this is the case.
It is still necessary to link IP activities to our client's profits. We are making a number of efforts to achieve this. For example, we are selling rights that are no longer needed. There are rights that are no longer needed after being converted into rights. If there is a third party who wants those rights, we support transferring them at a fair price. Although it is difficult to conclude a transaction with the agreement of both parties, there have been several cases in which we have been able to conclude such transactions. In each case, both parties were pleased.


We are developing a unique service called "IP Emergence Partner". We will omit a detailed explanation of this service, but it is intended to improve your company's intellectual property capabilities and business performance through ongoing intellectual property activities. We hope to create as many successful companies as possible regarding IP activities in this region.

Technical Area  Specialized Fields

Control

Academic Career

Graduated from Department of Industrial Administration, Faculty of Science and Technology, Tokyo University of Scienc

Professional Career

Joined a precision instrument manufacturer in 1985

Engaged in development and design of word processors and other programs in the development and design department from 1985 to 1990

Transferred to the Intellectual Property Department and engaged in intellectual property business in 1995

Registered as a patent attorney in 1992 (10304)

Established Kaneko International Patent Office in November 1995

Registered with note of infringement lawsuits counsel in 2004

Changed to Patent Firm Shinmei Century in July 2006 

Seminars

We conduct seminars both inside and outside the company for intellectual property department members and engineers on intellectual property law, patent practice, and the significance of intellectual property activities.
弁理士会委員・所外活動等
〔日本弁理士会活動等〕
平成6年度
中央知的財産研究所設立検討委員会 委員
平成8年度
特許委員会 委員
平成10年度
東海支部 倫理・違反者調査委員会 委員
平成11年度
特許委員会 委員
平成12年度
東海支部 総務委員会 委員
平成14年度
意匠委員会 委員
平成15年度
南甲弁理士クラブ 東海部会 部会長
平成16年度
東海支部 知的財産権制度推進委員会 副委員長
平成17年度
東海支部 知的財産権制度推進委員会 委員長
平成18年度
東海支部 法務委員会 委員
平成19年度
日本弁理士会常議員
平成20年度
日本弁理士会常議員
平成21年度
東海支部 幹事
東海支部 総務委員会 委員
平成22年度
東海支部 副支部長
東海支部 知財政策検討委員会 委員
平成23年度
東海支部 監査役
平成24年度
知財経営コンサルティング委員会 委員
平成25年度
不正競争防止法委員会 委員
平成26年度
不正競争防止法委員会 委員
所外活動
・豊川商工会議所 発明相談員(平成8年度~)
・豊橋サイエンスコア 発明相談員(平成9~19年度)
・刈谷工業技術センター 知的所有権アドバイザー(平成10~12年度)
・東三河ビジネスプランコンテスト 実行委員(平成14~15年度)
・東三河ビジネスプランコンテスト 審査委員(平成17~18年度)
・豊川商工会議所 おもしろアイデア作品展 審査員(平成9~18年度)
・豊川少年少女発明クラブ 理事(平成19年度~)
・豊川少年少女発明クラブ おもしろアイデア作品展 審査員(平成19年度~)
・豊川南部中学校 学校の日「スタディ・ザ・ライフ」講師(平成21、25年~)